Awarded 5 Star Professional 2013, 2014, & 2015
Zillow Local Expert, Charlestown, Richmond, Hopkinton, & Exeter
since 2009
My name is Erin Diaz, I am the Principal Broker & Owner of Beaches & Backroads Realty. As well as a 30 year resident of South County I know both the beaches and backroads of this awesome area.
2018 is shaping up as another amazing year after a really great year in 2017! Last year I ranked #3 on the list of the Top 25 Real Estate Agents in Chariho! In addition to that, single family home sales in Chariho sold at 98% of their asking price but Beaches & Backroads listings sold at 99% & I am extremely proud of all of our accomplishments in 2017! I have been in the Real Estate market for 15 years licensed in both Rhode Island & Connecticut. I started my own Real Estate office late in 2008 to offer clients true old fashioned customer service. Customer Satisfaction IS the main goal of my business along with providing TRUE local expertise to my clients with unchallenged customer service.
As a lifelong resident of Southern Rhode Island & serving the community for over 20 years, you can be sure I am the right agent for you. Whether it be walking 100+ acres of land or looking for a new home for your family, I promise to utilize my knowledge of the area & provide UNCHALLENGED customer service!
With experience in all avenues of Real Estate and an active clientele of both buyers and sellers, I am the agent you need for all of your real estate needs!

My cell phone is always on, you can call me anytime 401-862-9492 or by email at Erin@BeachesAndBackroads.net!
*************
Brian Johnson, REALTOR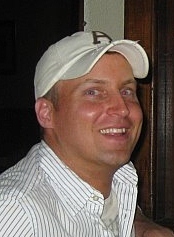 My name is Brian Johnson & I am a full time Realtor since 2007. Born & raised right here in South County, as we locals call it, I have lived in all of the fantastic waterfront communities of Narragansett, South Kingstown, Westerly and Charlestown. As a current resident of Richmond, I am a local expert of this fantastic place I am proud to call home.
I make it a priority to always be available for my clients at ANY time and always return all calls as soon as I have a moment to do so. I have experience in every type of transaction including sales & purchases of vacant land, multi-family properties, single family homes & commercial properties. I have a lot of experience with first time buyers as well as seasoned veterans of the investment market. Being a homeowner myself of multiple properties, I completely understand the confusion a buyer can be overwhelmed by. My personal mission is to guide you through the process and answer all of the questions you may have along the way. I believe that there is a perfect home out there for everyone and I would be happy to help you find yours!
Whether you are looking to buy, sell or just curious about today's market, please do not hesitate to call me direct at 401-230-6504 or email me at Brian@BeachesAndBackroads.net at any time! I look forward to working with you, and serving all of your real estate needs!
***************
Nancy Frank, REALTOR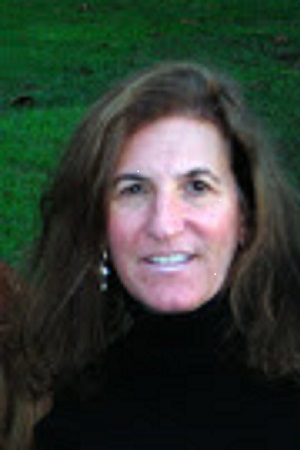 I am a life-long Rhode Island resident who grew up on Jamestown and has resided in South Kingstown for the last 23 years. My family and I share our passion for the variety of recreation Rhode Island has to offer … "and all within an hour's drive". I am a member of National Association of Realtors and the Kent Washington Association of Realtors. I am also a RI State Licensed Residential Appraiser which has given me knowledge and exposure to many communities in Rhode Island. Whether it's pricing your property to sell in today's market or presenting an offer to purchase, my appraisal background can be very beneficial to you. Just curious what you could sell your property for/what your property may be worth? Don't hesitate to call me direct 401-301-3816 or email me Nancy@BeachesAndBackroads.net for a free market analysis.
Ol' fashion customer service starts with me and ends with a happy you!
************